NEWS | ARCHIVE
Looking for Old News? Find it Below!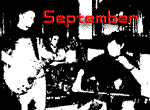 |September 27 2003|
Tuesday at 8pm,D'raild will be playing at Fairleigh Dickinson University with 3 other bands.
$1 draft beer for everyone.
D'raild will be playing with special guest bassist,John from Bob White and The White Boys.

Photos from D'railds performance at Tim Kerwin's Totally Tee Band Bash have been added under the "Live Photos" section.
|September 22 2003|
There are some new things around the site.
There is now a "Multimedia" section featuring;
lyrics,photos & video footage.
Also under "Merchandise" you can show your support for the band with the AIM icon!
|September 10 2003|
D'raild will be signing with Starry Eyed Entertainment management group.
They also will be performing at Fairleigh Dickinson University on September 30th @ 8pm.
Be there!
|September 09 2003|
There is a few parts of this site that are "under construction" at the moment.
So if they do not appear as they should,that would be the reason.
Also you may notice banner ads at the bottom of some pages.
I,unfortunately have no way of getting rid of them.
Tripod re-did the way they put ads on the free sites by putting them EVERYWHERE.
The ads will have to stay until we find a way to buy a domain.
One other thing,you may also notice these "-->" around the site as well.
I have no idea where those came from but I will try to find a way to remove those as soon as possible.
I hope none of this will take away from your enjoyment of this site.
The band needs EVERYONES support.
Tripod is a bitch.
-Kim-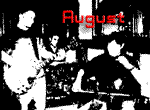 |August 21 2003|
On August 16th D'raild played at Tim Kerwins "Totally Tee Band Bash".
They were recorded on TKR cable, and are preparing to perform on the TV show again in the near future.
There is no date as of yet for when either show will air,
but when information is recieved it will be posted.
So make sure to check back!

Make sure you check out the GIGS section for upcoming D'raild shows.
Also their album is available for sale,
so do buy yourself,friends,and grandmothers copies!!!
|August 04 2003|
D'railds first professional album is now available!
Support the band and buy it!
Contact Milan.
Czech02@hotmail.com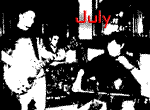 |July 30 2003|
D'raild will be playing @ The Laughing Lion this Saturday,the 2nd.
Their album will be on sale there! Go check them out and buy the album!
|July 12 2003|
The Gigs section has been updated.
Check it out for places D'raild will be playing!
Sign the Guestbook!
|July 03 2003|
The NP Parade Reception has been canceled due to lack of money.
Sorry to anyone who was planning on attending.

However,D'raild's first studio album has been completed!
Look for info on how,when,and where you will be able to purchase it.

Also check out the Messageboard and sign the Guestbook!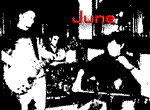 |June 30 2003|
D'railds first studio album will be completed this week.
It will be on sale at the Parade Reception. Details coming soon.
|June 26th 2003|
D'raild will be playing, July 4th at the NP Parade Reception 12-4pm